BearBull Wealth Institutional Wealth Advisory
For over 30 years, the partners of BearBull Group have advised institutional investors with regard to the management, planning, implementation, and oversight of their portfolios, with solutions adapted to change coupled with a non-consensus view of financial markets
Objectives
We offer individualized service at all stages of the structuring process, control, and management of institutional clients' assets.
We ensure that our client's assets are managed without conflicts of interest and based on best-in-class risk mitigation techniques.
Independence
Our independence is a fundamental value. Our shareholder structure and our organization guarantee a total independence of judgment. Only the best interest of our clients is paramount.
Experience
Active in managing funds on behalf of both Swiss and MENA institutional clients since 1985, our team has exceptional experience working in close collaboration with institutional grade investors. We help our clients better manage their assets and define bespoke investment strategies
We help our clients to:
better manage assets
define bespoke investment strategies
implement and monitor investment strategies
and implement overall oversight of global risk
BearBull Group uses the most advanced asset management and risk mitigation techniques, known for their effectiveness. We are not, however, influenced by investment fads, instead, we favour a pragmatic approach, proven and deeply rooted in our knowledge and practical experience of financial mechanisms and the banking system.
Our Strengths :
Above Average Performance
Systematic Risk Management
Proven Track Record of Institutional Asset Management
Our active and proven methodology provides effective solutions in terms of performance and risk management, regardless of the underlying conditions in the financial markets or the real economy.
Our investment processes with regard to diversified wealth advisory are rigorous and disciplined. Performance management is a key element that must always guarantee accuracy and control over our active wealth advisory decisions. The rigor of our process primarily involves risk analysis and subsequently the freedom of action necessary to make active decisions within defined constraints.
Markets
Daily Monitoring of Markets
Tactical and currency risks dashboard for each portfolio
Currency Hedging
Potential for "overlay" action
Legal
Adherence to the investment universe
Adherence to Investment Constraints
Control of Investment Decisions
Adherence to Client Specific Constrains
Organization
Surveillance of Internal Procedures
Due Diligence on External Partners
Investment Decisions Analyzed in Committee ("four eye principal")
Control by External Entities (DFSA, Auditors, Compliance…)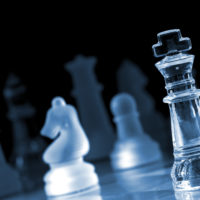 Our Services
Wealth AdvisoryAdvisory service without an investment management mandate. Portfolio composition analysis, portfolio allocation modification, portfolio cost optimization, partner and performance analysis, risk dashboard, etc.
Diversified Wealth Advisory30+ years of experience in portfolio management. Creation of reference indexes in institutional and private banking segments. Traditional and innovative concepts: 0-100%, Active asset allocator, 100% best in class, etc. Excellent historical performance.
Specialized Wealth AdvisoryManagement of specialized portfolios in all traditional asset classes. Innovative management approaches and proven sectoral analysis. Equity and fixed income management combined with a dynamic approach to asset allocation and risk management.
Risk AdvisoryManagement of risks on all or part of the assets. Analysis of market risks, allocation risks, and currency risks. The possibility of "overlay" management not requiring a rebalancing of the underlying portfolio's structure thanks to "asset allocation overlay" and "currency overlay".
With BearBull
Your Ambitions
Come to Life