BearBull Real Estate Services
Insight of a Global Investment Expert with Local Expertise
Real Estate Financing Solutions and Mezzanine Funding
Established network of Investors & Deal Sourcing Ability
Buy-side & Sell-side Investment Advisory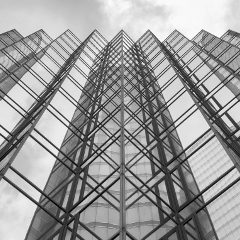 Unique Value Proposition : One-Stop-Shop Real Estate Services
Independent & RegulatedThe sole independent and regulated Swiss Global Advisory firm with over 10 years of hands-on experience in the MENA real estate markets.
Established NetworkWe offer our clients unrivaled access to investment opportunities via our established network of Banks, Property Developers, Independent brokerage firms based on our local knowledge of real estate markets in the MENA region.
Flexibility and AgilityWe demonstrate flexibility and agility in structuring bespoke real estate solutions providing our investors with attractive returns especially when coupled with BearBull Group's real estate financing capabilities.
Real Estate as a Key Component of the Diversification Process
Advisory & Transaction Services with Strong Financial Know-How
Bespoke Real Estate Advisory ServicesBearBull Group's real estate advisory team provides opportunistic, added-value and core real estate investment opportunities and advisory services on a global mandate basis with a core focus on the MENA and European markets.
Extensive Network and dedicated Financing SolutionsOur Clients benefit from attractive risk-adjusted returns through our unique deal sourcing ability and quality of services and products for optimum deal structures. BearBull Group can also source and arrange capital to support all stages of the real estate investment and development cycles.
10+ Years of Local Experience with Global ReachIn the MENA region, BearBull Group's real estate team has over 10 years of hands-on experience and track record in property investments and in bridging the gap between traditional sources of capital for regional real estate developers, investors and institutional capital through bespoke funding structures.
Diversified Offering of Real Estate InvestmentsOur Track record in advising some of the most preeminent and respected families in the MENA region enables BearBull Group to advise and invest at all levels of the capital structure including equity, structured equity, and debt.
Real Estate Fund Structuring Services
A Partner You Can Trust
We assist our clients in formulating, structuring and implementing real estate funds and investment vehicles.
We have the ability to assist our clients from the initial conceptualization and identification of the market opportunities through set-up, operation, as well as the ongoing fund advisory.
BearBull Fund Advisory Services include:
Fund Concept and Strategy
Fund Set-up and Structure
Fund Documentation (PPM and Marketing Materials)
Capital Rising Support – Equity and Debt
Deal Flow and Investment Sourcing
On-going strategic and tactical advisory
Fund Reporting and operational support
Long-Standing Commitment to Real Estate Investments
At BearBull Group, we have always highlighted the benefits of including direct or indirect real estate in the asset management process. In the '90s already, we recommended balancing investment strategies by including real estate investments into mixed-asset portfolios. In 1998 we carried out the first Swiss study highlighting the benefits of including real estate in the context of global asset allocation. Our study "Real estate: Impact on investment strategy performance and risk (1984-1997)" was used as a reference case study by the Swiss Pensions.
We demonstrated that introducing real estate as an additional asset class in the universe of assets traditionally included in an institutional investment strategy generated an overall improvement in performance and decrease in risk. This principle remains applicable and is ever more justified in the context of the interest rate cycle currently coming to an end, as suggested by the most recent revisions of our academic studies ("Impact of incorporating real estate on the performance and risk of investment strategies subject to Swiss Pension Funds regulations" and "Real estate at a time of a crisis, 2007-2012") and regularly updated real estate market analyses.
Direct Investments and Investment Funds
Convinced of the advantages of incorporating real estate in the asset management process, we have developed several solutions to implement active real estate investment management concepts globally and through transparent and tradable real estate investment vehicles.
We also offer our services to investors wishing to carry out direct investments in the United Arab Emirates and abroad.
Real Estate Investment Strategy Success Factors
A successful real estate investment strategy depends on an analysis of the following factors:
– Top-down analysis of the economic cycle, inflation and interest rates
– Analysis of the underlying real estate markets
– Geographic allocation
– Allocation between residential, commercial, industrial and hotel sectors
– Tactical allocation among the different types of real estate investments
– Bottom-up analysis of performance, yields, valuations, risk premiums, debt and vacancy rates
Diversification into Foreign Investments
Internationally, the opportunity to diversify is greater than locally. Correlations between international and UAE real estate investments are low, and international diversification is clearly superior, often providing far greater returns and potential for capital gains.
Why BearBull Real Estate Advisory?
Expertise & Experience
Our Team has 10+ years of hands-on experience in the Middle East
Absolute confidentiality and professionalism
Expert knowledge and experience handling complex transactions
Experience and support in arranging Real Estate Financing
Broad & Established Network
Unique Deal Sourcing Capabilities / Off Market Transactions
Large international network of Private and Institutional Clients
Established network of Real Estate Developers
Established network of Banks and Private Clients to finance real estate projects and acquisitions
Proven Track Record
Direct Real Estate Investment Advisory
Global expertise in Indirect Real Estate Investments
Innovative deal structuring and financing solutions
No conflict of interest and truly open structure
Investing In Dubai? We are here to guide you
A Partner You Can Trust
Our real estate team benefits has over 10 years of hands-on experience
We advise you with total independence and total transparency
Unique ability to secure listed/off-market deals that best suit your needs
Best financing platform to finance or re-finance your real estate investments
We offer a holistic in-house approach to your real estate investments
Discover Great Investment Opportunities