BearBull Debt Platform
Financing & Re-financing of Real Estate Assets
Financing solutions specifically aimed at construction projects & new developments
Mezzanine & equity release financing to bridge a funding gap for projects & ventures
Securities lending & asset-backed lending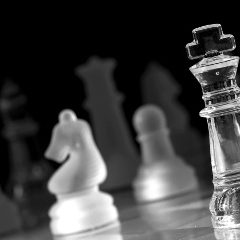 Your Gateway to Tailor-Made Financing Solutions
BearBull Group strives to provide entrepreneurs with holistic financing solutions to maximise their business growth.
Our Success Lies in our Clients' Success
Thanks to our network of 20+ world-class custodian banks and our team of professionals we offer personalized services by offering tailored financing solutions that are aligned with our clients' objectives.
Agility and quality of service are the cornerstones of our business model
We always treat our clients with care and respect. We work in partnership with our esteemed clients to provide them with the best financing solutions to ensure our clients' success in their endeavors and business
Our Goal: To Empower Your Business to reach its full potential
By taking the time to listen and get to know you and your business, we can work in collaboration to deliver best-in-class financing solutions that are customized to meet your commercial needs.
BearBull - The Real Alternative to Traditional Banking Models
Mezzanine Financing & Direct Lending
Mezzanine debt and equity release financing to bridge funding gaps for projects and ventures.
Private lending to real estate developers and corporate clients with flexible and customized made financing solutions.
Funding solutions for investments in distressed or event-driven situations requiring capital including structured equity, convertibles, etc.
Real Estate Financing
BearBull Group offers innovative financing solutions for commercial real estate projects such as hotels, restaurants, hospitals and retail outlets.
Our team has extensive experience in financing properties, construction projects, and new developments.
We work as a partner to understand your immediate and future financing needs.
Asset-Backed Loans
Refinancing solutions against assets for working capital and other business requirements
Investments in distressed or event-driven situations requiring bespoke funding solutions
Project Finance
Arrange acquisition debt and provide funding solutions for long-term projects
Proprietarily sourced senior debt financing for corporates and developers unable to secure traditional bank financing
Our Success : Your Growth
The Real Alternative to Traditional Banking Models
BearBull Group's team of debt professionals have extensive hands-on experience across a wide range of geographies and industries giving us a competitive advantage in identifying and structuring investments for our clients and investors.
Local Expertise with Global Real
Our debt platform focuses on providing the business community in the UAE and the wider GCC with commercial credit dedicated to enabling businesses and entrepreneurs across the region to achieve their full potential by delivering fast, flexible, and convenient funding solutions.
Agility & Quality of Execution
Thanks to our agility and quality of execution, we provide timely funding to increase the success of your business. Our team of professionals provides our clients with unparalleled market experience with utmost confidentiality, care, and respect.
Our Banking Network to Support Your Ambitions
Our aim is to empower our clients by leveraging our strong network of 20+ global and local banking partners to offer them the most competitive financing solutions within a set timeframe. BearBull Group aims to contribute to the development of the UAE economy and wider GCC countries by offering customized funding solutions as an alternative to traditional banking models.